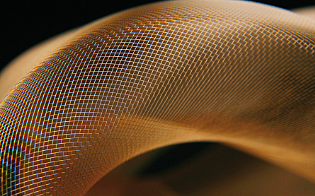 The choice of material, wire diameter, nominal aperture and weaving methods, with more than 50 looms, gives you the capabilities of the largest metal wire weaver in France.

All drawable materials

Woven mesh

Welded wire mesh

Dutch weave

Armedia®
Nuestra amplia gama de telas metálicas asociada a nuestros procesos ofrece aplicaciones extremadamente variadas (protección electromagnética, filtración, refuerzo, etc.).