Passion and Metal
From the passion for metal, the passion for beauty arose.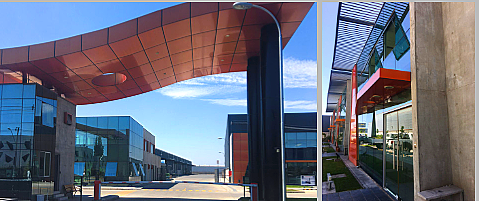 Metalweave Chile belongs to the French group Drouault Industries, which has more than 100 years of experience in the manufacture of filters, perforated sheets, woven mesh, etc. Our company offers products that combine quality and durability.
Established in Santiago de Chile, Metalweave Chile benefits from a strategic location in order to be closer to the needs of its customers and also to allow exports in South America by sea and land.
Imported from Europe, our products are tested, approved and certified according to current regulations, by our technical team that is made up of experienced professionals to solve the needs of its customers.